Scholarship Guidelines:
Mariachi Groups compete to perform at Merry-Achi Concert at the Fox Theatre in Tucson.  The concert is in the month of December, and is sponsored by the CHISPA Foundation.  The headliner is Mariachi Sol de Mexico de Jose Hernandez.
The Elisa Gastellum Memorial Foundation awards a $500 Scholarship to the 1 st Place Winner and CHISPA matches it. The scholarship money is to be used to develop music curriculum and other needs that would enhance the group.
How to apply:
Director would contact CHISPA Foundation in November to register mariachi group to compete.
Merry-Achi Concert Scholarship Recipients:
2015 & 2016 – Mariachi Corazon, director Jaime Valenzuela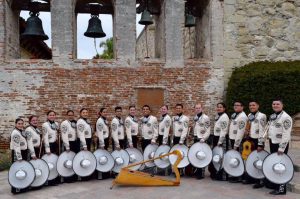 2016 runner up – Mariachi Aztlan de Pueblo, director Johnny Contreras