Life Teen Ministry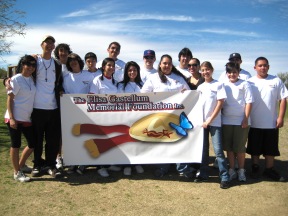 The foundation supports the Life Teen Ministry Group from Our Lady of Fatima Parish in Tucson, AZ. A yearly donation is awarded to this ministry which promotes youth spirituality and prepares them for the sacrament of confirmation. Elisa was a member of this teen group which helped her to grow in her faith.
Every year Terri, Elisa's mother visits the group and speaks to the youth about Elisa's spirituality and how this ministry touched her life.
Valeria Pena Scholarship recipient 
In July of 2014, I was granted the opportunity to travel with the Gobal MedCats of the University of Arizona to Costa Rica. I was fortunate enough to be surrounded with a support group that allowed my dream of studying medicine in a global perspective to come true.
One of the scholarships that I was granted was from The Elisa Gastellum Memorial Foundation. The scholarship I received helped pay for part of the program fee.
In Costa Rica I was able to work and shadow doctors at Metropolitano Hospital, and study at UCIMED (Universidad de Ciencias Medicas) and further my Spanish skills at ILISA (Instituto de Idiomas). My experiences in Costa Rica were priceless and I cannot thank The Elisa Gastellum Memorial Foundation enough. Thank you for the great support, love, and blessings. Eso Elisa!
Valeria Pena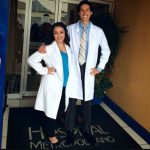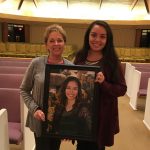 ---
Elisa's Shrine

Elisa's shrine was designed by architect Al Gastelum and his wife, Kathryn. It was dedicated in February 2007, for Elisa's first anniversary. The shrine is made from metal that ages with the weather's elements. Colorful tiles were donated from Santa Teresa Tile Works to add to this beautiful shrine erected in Elisa's memory.
The shrine is on Greasewood between Speedway Blvd. and Anklam Rd. The roadway was "adopted" as part of the Tucson Clean and Beautiful Program. It is maintained monthly by family and friends.
Road Dedication Gallery
---